Professionals you can believe in
A pool installation is an investment that brings enjoyment to your family and friends, not to mention value to your home. Like any investment, you want to make sure that everything will be handled in a professional, caring manner.
60 years of excellence
Elite Pools was established in 1959, and during that time we have serviced clients throughout the Mid-Atlantic region. The experience and knowledge we gained from each project has contributed to our reputation for getting each job done right.
Besides installing new in-ground pools and renovating existing pools, our crews can take care of your hardscaping and landscaping needs. Imagine having your backyard transformed into an oasis that features a glistening pool, soft lights, and lush foliage. When you hire Elite Pools, anything is possible.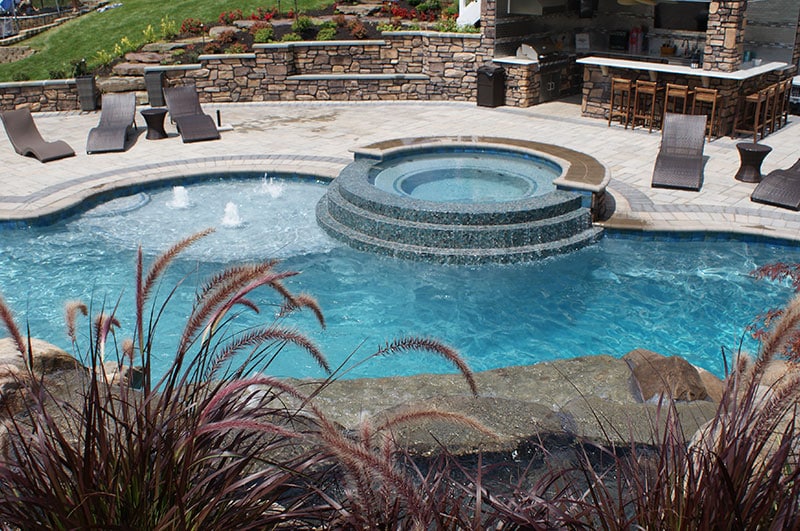 Preferred by customers
Throughout the years, we have enjoyed a high degree of customer appreciation. Our clients are quick to tell their neighbors, family, and friends about our excellent workmanship and customer service, not to mention our attention to detail.
Building a pool is much more complicated than digging a hole in the ground and covering it with plaster. Technological advancements – from equipment to monitoring software – are adding even more enhancement to the pool ownership experience. We make a concerted effort to stay ahead of the technological curve, and we pass that information on to our clients!
Our personal touch
Regardless of technology, reputation, and effort, the success of a business depends on customer service. Regardless of the size or complexity of your pool project, our owner supervises each one. This personal touch ensures that the pool or spa project is being carried out correctly, so the end result brings happiness to the client.
Thank you for visiting Elite Pools and we hope to add you and your family to ours. Click here to contact us or call (410) 936-4485 ! We proudly serve the entire Baltimore, Maryland, Washington, D.C., Virginia area, and much more.