Pool Builders In Baltimore Maryland
Elite Pools Offers the Finest Pool Design Baltimore
Elite Pools provides pool service, maintenance, remodels, and new construction. We promise to handle each stage of the process with quality, communication, and care, whether it is a commercial or residential job. Look no further than Elite pools for the best swimming pool builders. 
You don't have to settle for just the bare minimum from your contractors. We go above and beyond to bring your backyard vision to fruition. Our contractors make it their top priority to fit within your budget and make your pool dreams come true.
Contact us today for all of your pool needs!
#1 Swimming Pool Contractor in Baltimore
Adding a luxurious and beautiful swimming pool is the best way to add value to your home. You must choose a pool contractor you can trust with such a big and expensive project.
With Elite Pools' pool installation services in Baltimore, our team of incredibly skilled custom pool contractors will be able to bring your vision to life!
Call Elite Pools to talk to one of our licensed and insured contractors about starting your next project today. We can't wait to hear from you about your vision for a brand new pool.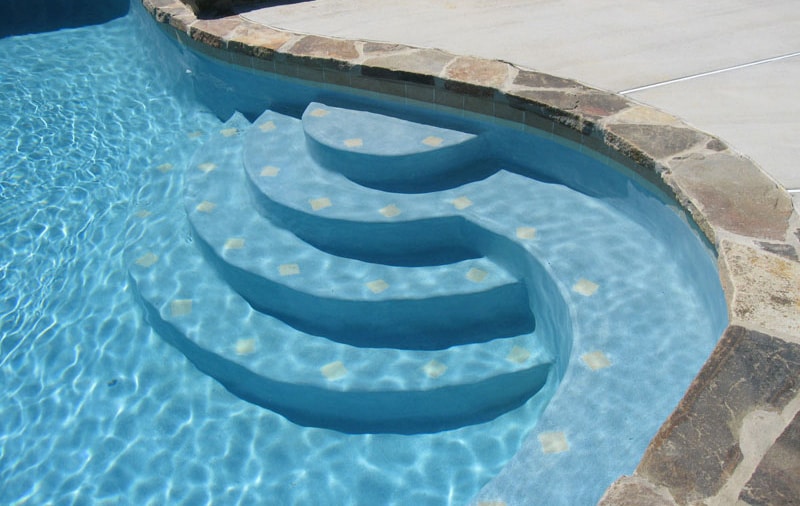 The Best Custom Pool Builders Near You
Pool Design
Elite Pools is the best in creativity and flexibility when designing pools. We offer all kinds of inground pools for you to choose from. Elite Pools has many options for you and offers all the services involved: design, installation, and maintenance.
We can help you build a custom pool you've always dreamed of!
Pool Installation
Our team of contractors is highly skilled. We have received many reviews from extremely satisfied clients. Our services are comprehensive and long-lasting. We can offer you the best concrete pool builders near you and more.
Special Pool Features
We have all kinds of exciting add-one available to add to your pool, including spa features, slides, diving boards, tiling, and more! Talk to one of our experts about how you can take your pool party game to the next level.
Why Choose Us as your "Custom Pool Builder
Near Me"?
Save Money and Time!
We provide affordable options for any pool project. We also offer financing plans to help ease the burden on your wallet while you're building a custom pool. You can trust that we won't spring any unexpected fees or take advantage of your situation.
Our contractors are always proactive, responsive, and quick on their feet.
Choose the Most Sustainable Options
When we commit to a project, we want it to be ethical and durable. We commit to offering products that will last for years and always opt for the most earth-friendly materials when possible. We want to beautify your backyard, not tear it up!
Contractors Who Have Your Back
If you choose one of our contractors for your next pool project, you can trust that they will offer you the best care. Our staff offers expert advice that suits your budget and vision.
We want to treat every client as if they are a member of our family and not just another paycheck.
A Pool With All of Your Unique Needs
With Elite Pools, you can create the pool of your dreams. We want to work with you to achieve all of your pool dreams.
Don't settle for less than perfect pool design and construction. We've got you covered whether you want a concrete swimming pool or other options.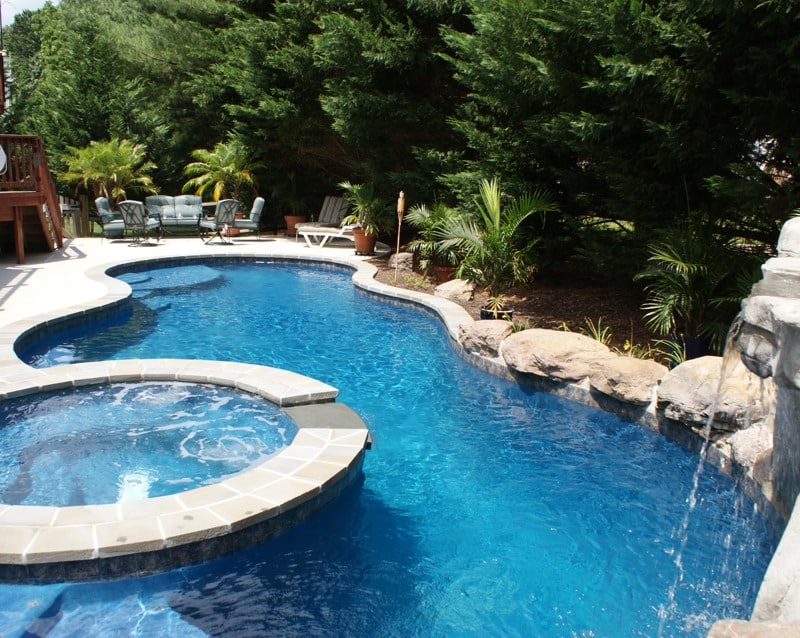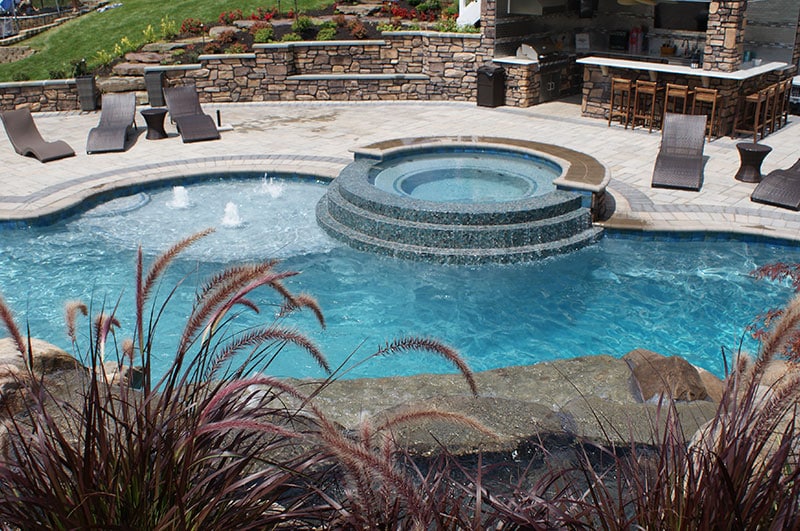 Elite Pools is Building the Best Custom Pools in Baltimore
Partner with Elite pools if you're ready to take the next step toward a stunning backyard. We want to offer every client:
Custom Pools in Maryland built to your exact specifications. 

Residential Inground Pool designs for any type of client, including special features.

Residential Inground Pool Builders that will never leave their job complete until you are 100% satisfied.

Residential Inground Pools with the latest technology and add-on features

Residential Inground Swimming Pools that will add value to your home and years of fun for your family. 

Concrete Inground Pool Installation from start to finish. Our Concrete Pools Builders are the finest in the market.

The highest expertise in Concrete Inground Pool Installation Services.
Find Reliable Pool Installation and Maintenance in Baltimore
Every day, we fulfill our clients' dreams for their backyard. From design to completion, we will ensure that we complete your outdoor pool, patio, or living space to your exact specifications. Elite Pools will always keep your vision at the forefront when you need a swimming pool builder.
In addition, we provide pool care, outdoor lighting, landscaping, and outdoor living to assist you in keeping your outside space in pristine shape. We utilize the best grade materials and top finishes on every design to ensure that your home projects appear beautiful. Elite Pools can provide you with a free quote. We are excited to collaborate with you!
Call us at (410) 413-7814 or complete our service form online.
Frequently Asked Questions
How do I get started with building a new pool?
The number one way to learn how to get started is to give elite pools a call to discuss your vision. We hope to hear from you soon and can't wait to get started on your brand new pool.
Do I need a pool cover?
Pool covers are helpful for many common pool concerns, such as someone falling in or the collection of blowing debris In the pool.
Pool covers increase the safety, longevity, and cleanliness of your pool. We offer a wide selection of pool covers so that you can take the best care of your pool on your terms.
Do you offer spa features?
Yes! Elite pool offers all kinds of add-on features, including spa features. We must ensure that your property is sufficient before continuing with construction.
Depending on the shape of the pool and where the utilities are located, We can incorporate the spa into a corner, side, or end of the pool. A dam wall separates the two pools of water to prevent the chilly pool water from leaking into the heated spa.