Sometimes the do-it-yourself (DIY) approach is actually not the cheapest option out there, especially when you don't know what you're doing. Take pool maintenance, for example. While many homeowners, business owners, and property managers take it upon themselves to perform seemingly simple maintenance tasks, such as cleaning and balancing the water chemistry, is this actually the most effective solution?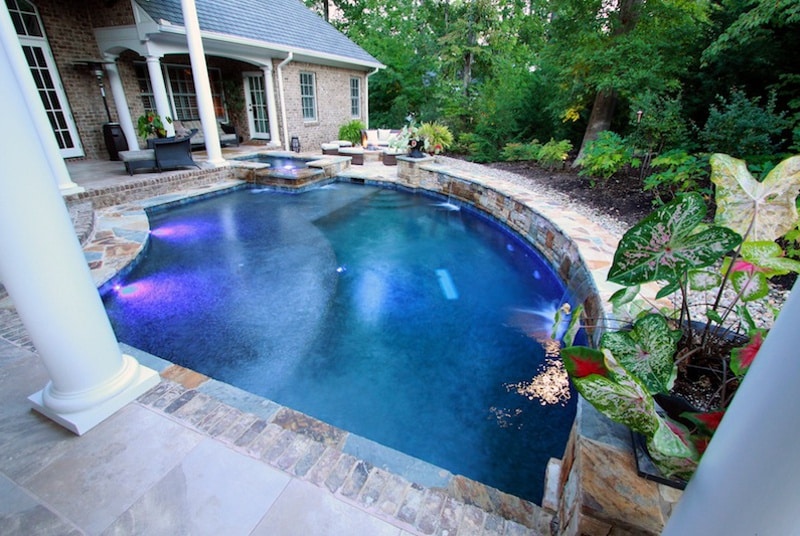 Discover the Many Benefits of Outsourcing Pool Maintenance
1- Outsourcing Maintenance Saves Time
Proper swimming pool maintenance requires the combination of a number of physical and chemical processes, all of which take time. And, unfortunately, this is time you just do not have. Between work, the kids, and all of your other responsibilities (Yay adulthood!), you do not have the time to give your pool the attention it deserves – 5-6 hours per month.
2- Outsourcing Maintenance Saves Money
Don't let the sticker shock of outsourced pool maintenance keep you from giving your pool the TLC it deserves. In many instances, professional maintenance will actually save you money in the form of lower energy costs and timely repairs.
3- Outsourcing Pool Maintenance Ensures Safety
Safety becomes a major concern, especially with older pools. Pool safety concerns can manifest in several different ways: cracks to the pool deck, equipment issues, pool leaks, and more. Each issue not only puts your friends and family at risk of injury, but puts you at risk for a costly lawsuit. Regular pool maintenance can help address these issues as they arise.
And then there is the risk associated with storing all of those pool chemicals. This is especially problematic if you have small children or pets. So let the professionals haul and handle those chemicals so you don't have to.
Outsourcing Maintenance Extends the Life of Your Pool
As the old saying goes, a stitch in time saves nine. By taking the time to properly maintain your pool, you are ensuring small issues, small repairs do not go unnoticed and snowball into major (and costly) problems down the road.
A quality in-ground pool can last for decades…with regular preventive pool maintenance.
Pool Repair Services in Maryland
Since 1959, Elite Pools have striven to be the Mid-Atlantic's premier home pool design company, specializing in the design and construction of residential and commercial in-ground pools and spas. Whether you are building a new pool at your home or renovating your existing pool, we have the knowledge and expertise to deliver elegant, long-lasting swimming pool designs combined with resilience and durability.
Elite Pools can help make your dreams a reality. We use 3D modeling software to help you create a pool that not only fits your style and budget but also your landscape.
Choose from a variety of styles:
Vanishing Edge Pools
Free Form Pools
Interactive Play Pool Features, Such as Water Slides
Water Features and Rocks
Walk-in Pools
Lap Pools
Diving Pools
Spas
Pebble Tec® finishes
If you are ready to schedule your spring pool installation in Annapolis, MD, or the surrounding area, or would like more information on in-ground pools or other pool maintenance, then you've come to the right place. Please contact Elite Pools by calling 1-800-277-0254. One of our in-house licensed pool contractors will be more than happy to answer any questions you may have. We believe in putting the customer first!