Memorial Day marks the unofficial start of summer, a time when homeowners all across Maryland and the Mid-Atlantic open their pools for the season. For those homeowners without pools, they were left to sit back and watch their neighbors gleefully go for a swim and escape Maryland's infamous humidity in style. Well, now is your chance to experience the same level of joy as your neighbors. Don't you deserve happiness? Don't you deserve a luxurious way to escape the heat and humidity? Don't you deserve a new pool?
The Benefits of New Pool Construction
There's no time like the present to begin investing in your home, especially with summer right around the corner. Otherwise, how do you expect to stay cool? You can hide in your air conditioned home or you can enjoy summer in your new luxury pool. The choice is yours.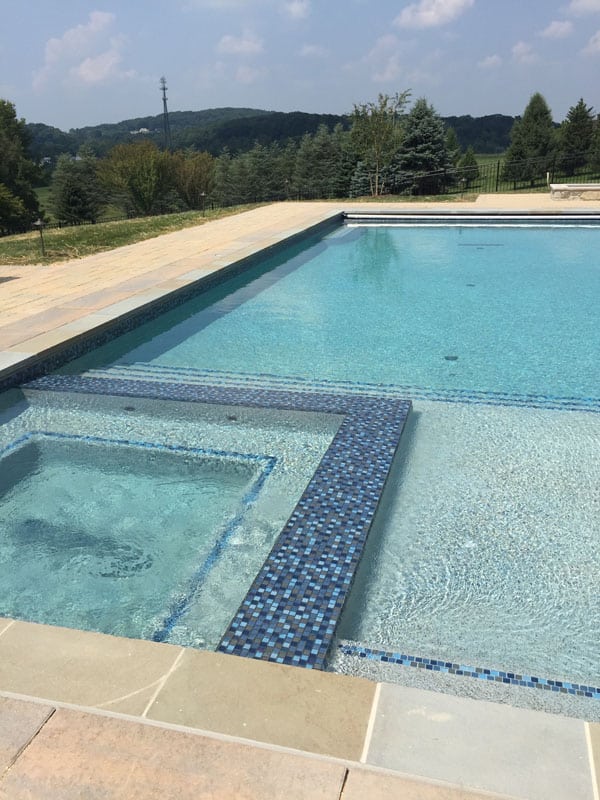 Pools and spas provide hours of fun and entertainment, but that is just the beginning.
For starters, a pool is a great place to entertain or just spend a relaxing evening with your family.
A new pool will help also increase your home value by as much as 20%, according to Money Magazine.
A new pool makes financial sense. Just think about it. A family membership at your community pool can cost upwards of $650 per year. And then you have to consider the cost of gas to get to and from the pool. It adds up quickly. Plus, who wants to share their pool time with hundreds of strangers?
Although most people buy pools for the relaxation, they are also great for fitness. Low-impact cardiovascular exercise benefits your heart, lungs and circulation, according to the American Heart Association, who recommends at least 30 minutes several times a week.
Of course, the biggest benefit of all is convenience. What could be better than having your own luxury pool just a few steps away? Aaaaaaaah! I already feel more relaxed.
And More!
Luxury Pool Construction Services in Maryland
Since 1959, Elite Pools have striven to be the Mid-Atlantic's premier home pool design company, specializing in the design and construction of residential and commercial in-ground pools and spas. Whether you are building a new pool at your home or renovating your existing pool, we have the knowledge and expertise to deliver elegant, long-lasting swimming pool designs combined with resilience and durability. FREE Quote!
Elite Pools can help make your dreams a reality. We use 3D modeling software to help you create a pool that not only fits your style and budget but also your landscape.
Choose from a variety of styles:
Vanishing Edge Pools
Free Form Pools
Interactive Play Pool Features, Such as Water Slides
Water Features and Rocks
Walk-in Pools
Lap Pools
Diving Pools
Spas
Pebble Tec® finishes
If you are ready to schedule your spring pool installation in Annapolis, MD, or the surrounding area, or would like more information on in-ground pools or other pool maintenance, then you've come to the right place. Please contact Elite Pools by calling 1-800-277-0254. One of our in-house licensed pool contractors will be more than happy to answer any questions you may have. We believe in putting the customer first!
Follow Elite Pools on Facebook for more exciting updates