Pool Construction Process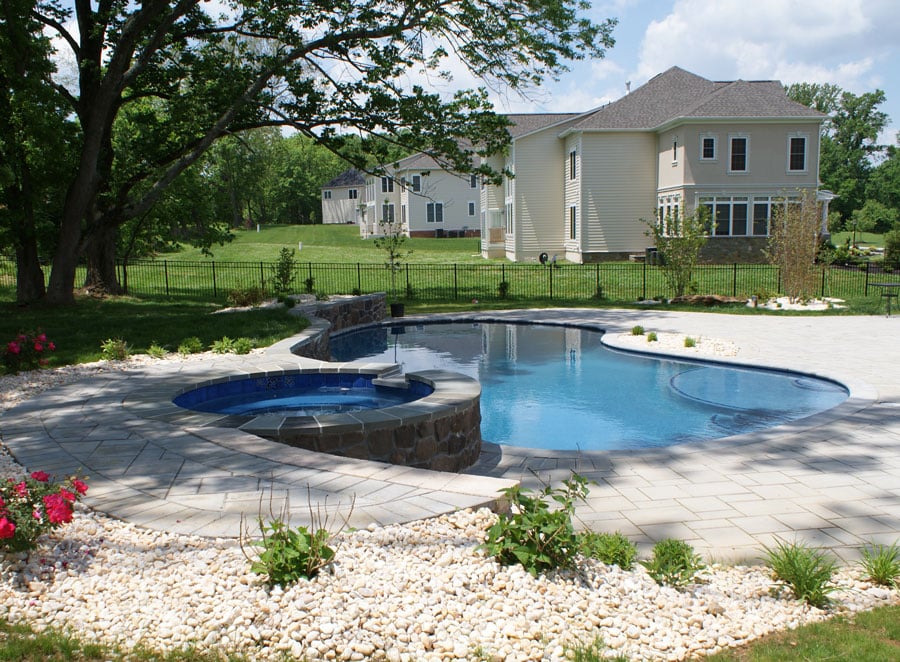 Step 1 – Pre-processing
All of the plans and legal documents are checked and verified. The pre-site and engineering equipment/products are ordered.
Step 2 – Permitting
Your permit is prepared and submitted to your county. The time this takes will vary depending on the city/county.
Step 3 – Virtual Reality Design
The crew will put all of your information into the computer and work on creating your own virtual reality oasis. This also allows for all of the information such as measurements/ last-minute design changes to be seen by the crew.
Step 4 – Final Processing
This is where all of the pre-grade is ordered and if there is anything that is already in the backyard would be removed to start renovating and digging.
Step 5 – Layout
On your property, Elite Pools will put a painted layout of exactly where your pool will go.
Step 6 – Excavation
This is where things might get dirty! The excavator arrives and digs up the dirt where your new pool will be.
Step 7 – Equipment and plumbing
Your pool equipment and plumbing will be installed at this point.
Step 8 – Steel
After Phase 7, steel rebar with spacers are installed to create the structure for your pool.
Step 9 – Electric
The electric wiring is then installed with all the necessary precautions.
Step 10 – Pre-gunite inspection
Before we can progress to the next stage, a city inspection is scheduled.
Step 11 – Shotcrete
Once the inspection is passed, concrete is installed to the pool's interior.
Step 12 – Waterfall and boulders
If the pool owner wants, waterfalls and boulders would be added at this time.
Step 13 – DECKING AND PAVERS
At this time, decking and pavers can be installed.
Step 14 – Tile
Waterline tile is installed now.
Step 15 – Clean Up
The debris all in your backyard will be cleaned up and looking brand new with a new pool.
Step 16 – Fencing
Fencing will be put around your yard if desired.
Step 17 – Acrylic (if desired)
If your pool's design is applicable, acrylic material will be added to the decking, allowing 24 hours to cure.
Step 18 – PRE-PLASTER INSPECTION
In order to ensure that all barrier requirements are completed, a city inspection needs to happen with you, the homeowner, to be present.
Step 19 – Interior finish
This is when the interior design is finally finished and we can start to fill your pool with water.
Step 20 – MECHANICAL START-UP
A start-up technician will then start up all of your equipment, they will also install a suction cleaner and add all of the necessary chemicals to help keep your pool perfect.
Step 21 – INTRODUCTION TO NEW POOL
This is when you are practically done with the pool building process!