When you start considering the idea of adding a new pool to your home, a few things come to mind immediately. You imagine yourself lounging by the pool and taking in some glorious rays of sun. You look forward to time spent playing games with your family and enjoying a refreshing dip at the drop of a hat. Immediately following those sweet images, you'll start seeing dollar signs. When you decide to add a new pool to your home, you know that it's going to be a significant financial investment, but will it be a good one? Is it worth it? The short answer is yes. While the intangible benefits are very noteworthy, the financial ones are just as important.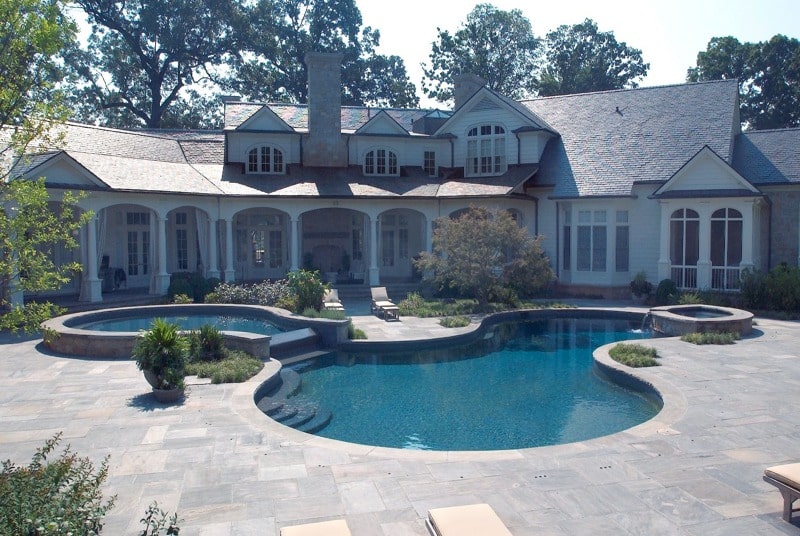 The Costs
What your new pool costs in dollars, it'll make up for in benefits. Before deciding to make the financial investment though, it's important to understand the costs so you can determine how the project will fit into your budget. In-ground pool can cost up to $40,000. That price tag is also associated with property taxes and potential liability insurance hikes, but the costs don't compare to the financial benefits you'll see as a result of a new pool. A glamorous, relaxing, and exciting new pool can add a lot to your home.
The Benefits
When you add a new pool to your home, you're making a good financial benefit. The more you spend to put your pool over the top, the better return you will see. In addition to the hours of enjoyment you'll get, you will also see an impressive hike in home value. According to money magazine, swimming pool additions can lead to a 20 percent to 50 percent increase in the value of your home.
Pool Renovations in Maryland, Mid-Atlantic
Since 1959, Elite Pools has worked with clients throughout Maryland, Washington, DC, and the Mid-Atlantic region. We are a proud member of both the Association of Pool and Spa Professionals and the Better Business Bureau with an "A+" rating.
Pool Repair Services in Maryland
Since 1959, Elite Pools have striven to be the Mid-Atlantic's premier home pool design company, specializing in the design and construction of residential and commercial in-ground pools and spas. Whether you are building a new pool at your home or renovating your existing pool, we have the knowledge and expertise to deliver elegant, long-lasting swimming pool designs combined with resilience and durability.
Elite Pools can help make your dreams a reality. We use 3D modeling software to help you create a pool that not only fits your style and budget but also your landscape.
Choose from a variety of styles:
Vanishing Edge Pools
Free Form Pools
Interactive Play Pool Features, Such as Water Slides
Water Features and Rocks
Walk-in Pools
Lap Pools
Diving Pools
Spas
Pebble Tec® finishes
If you are ready to schedule your spring pool installation in Annapolis, MD, or the surrounding area, or would like more information on in-ground pools or other pool maintenance, then you've come to the right place. Please contact Elite Pools by calling 1-800-277-0254. One of our in-house licensed pool contractors will be more than happy to answer any questions you may have. We believe in putting the customer first!