After careful debate and more pros and cons list than you care to remember, you have finally decided to move forward with your new pool. At least the hard part is over, right? Well, not quite. You still have to find the right pool builder. And there are more than a few to choose from here in Maryland. So how do you do it?
Finding the Right Pool Builder in Maryland
Building a new pool is a dream come true for most of us. However, the wrong pool builder can quickly turn that dream into a nightmare. This is why it is so important to be diligent when researching potential pool companies.
Make Up Your Mind
Before even looking at pool builders it is important to determine what you want. What type of pool are you thinking about – in-ground or above ground? Do you have a specific shape in mind? What about water features?
By taking the time to hammer out the details of your project, you will better be able to articulate those details to potential pool builders. This will be extremely helpful.
Head to the Internet
Go to Google and search "Pool Builder Maryland." Before you freak out at seeing more than 6,460,000 results, take a deep breath and relax. For the most part, you can stick to the first page or two of Google results. Start looking at websites and take a look at each company's pool gallery. Do you like what you see? If not, move on. If you do, put that company down as a possibility.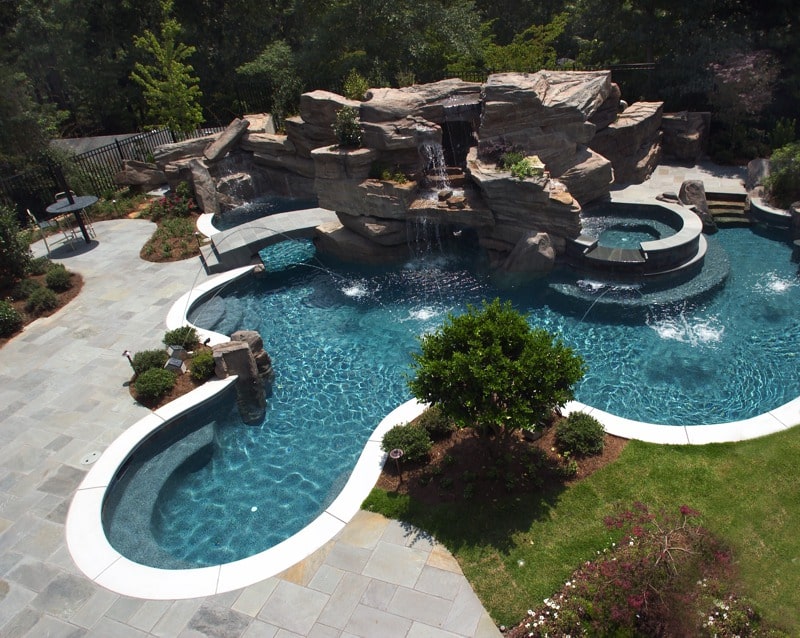 Friends and Family
Ask friends and family for suggestions. If they have worked with any pool builders in your area they will be able to give you un-biased feedback, good or bad. This will help you further narrow your list.
Collecting Estimates
Once you have narrowed your list to 3-5 Maryland pool builders, it is time to start collecting estimates and meeting with contractors. Remember, price is just one part of the puzzle. You don't always want to choose the lowest estimate. Instead, look for a contractor that meets all of your needs.
Reasonable price
Well-established with plenty of experience
Good standing with the Better Business Bureau
A contractor you feel comfortable with
An Elite Pool Builder in Maryland
Since 1959, Elite Pools have striven to be the Mid-Atlantic's premier home pool design company, specializing in the design and construction of residential and commercial in-ground pools and spas. Whether you are building a new pool at your home or renovating your existing pool, we have the knowledge and expertise to deliver elegant, long-lasting swimming pool designs combined with resilience and durability.
Elite Pools can help make your dreams a reality. We use 3D modeling software to help you create a pool that not only fits your style and budget but also your landscape.
Choose from a variety of styles:
Vanishing Edge Pools
Free Form Pools
Interactive Play Pool Features, Such as Water Slides
Water Features and Rocks
Walk-in Pools
Lap Pools
Diving Pools
Spas
Pebble Tec® finishes
If you are ready to schedule your spring pool installation in Annapolis, MD, or the surrounding area, or would like more information on in-ground pools or other pool maintenance, then you've come to the right place. Please contact Elite Pools by calling 1-800-277-0254. One of our in-house licensed pool contractors will be more than happy to answer any questions you may have. We believe in putting the customer first!