According to
The Old Farmer's Almanac
, "winter will be colder and snowier than normal" here in Maryland this year. Are you ready? More importantly, is your pool ready. It is almost that time of year when hotels, athletic centers, and community pools need to start planning for the coming season. Winter is coming. This means
commercial pool winterization
needs to be at the top of your to-do list: balancing the water chemistry, shocking, adding winter algaecide, lowering the water level, and draining any pool accessories, such as pump and filter.
Winter is Coming!
As the weather begins to change and the leaves fall from the trees, you will want to start thinking about winterizing your commercial pool – and the sooner the better. While the primary purpose of pool winterization is to protect it from damage due to freezing water, another benefit is cleanliness. As those leaves change color and fall from the trees, they seem to all make their way into your pool.
So, unless you want to spend a lot of time, energy, and money cleaning the pool next spring, it is important to properly close your pool this fall. Proper pool winterization this year makes opening it much easier next season.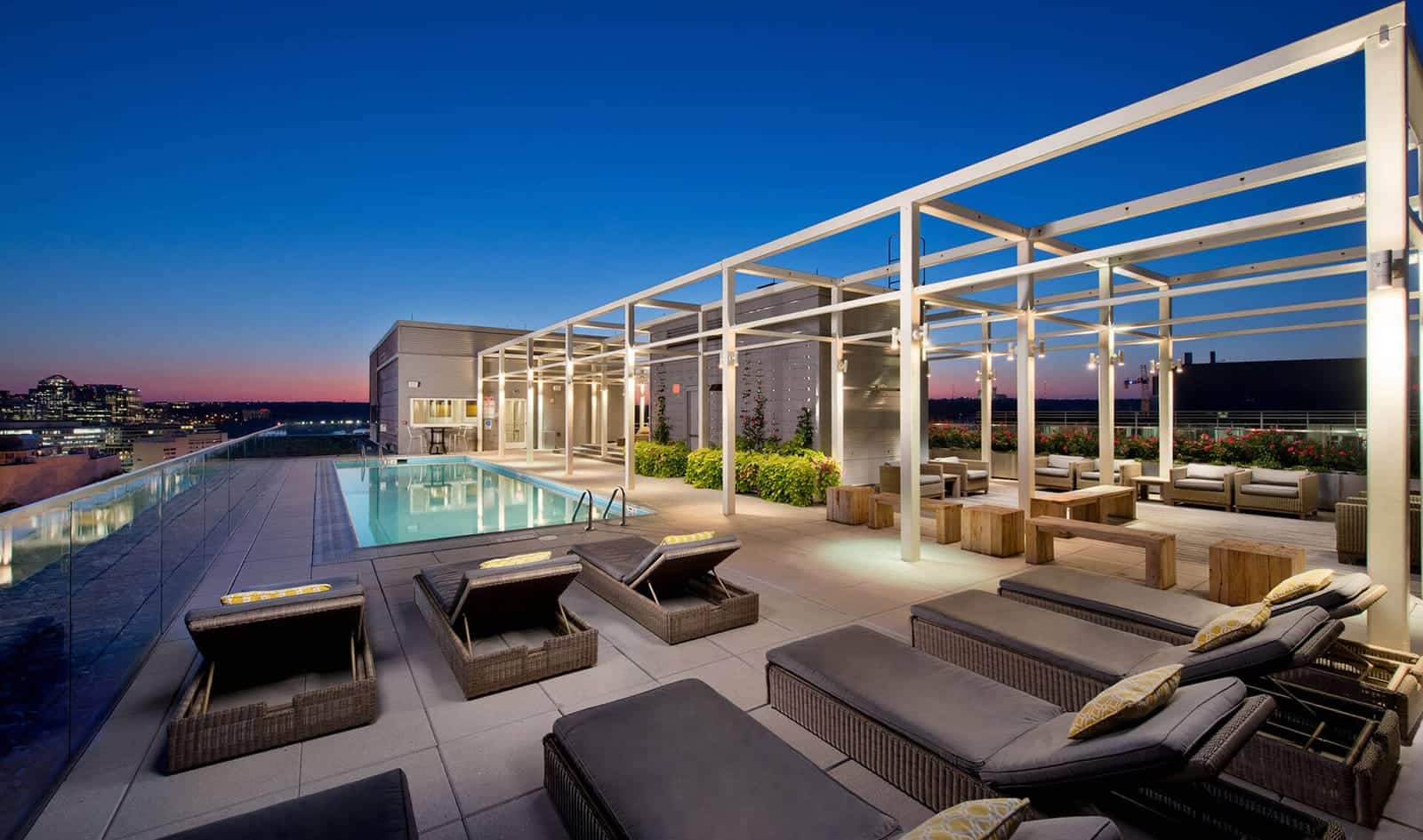 Commercial Pool Winterization Services in Maryland
You may be tempted to tackling winterization on your own, and you certainly can. However, trusting this work to a professional pool company not only ensures the work is done properly, but provides you with a certain peace of mind all winter long.
Elite Pools has been around since 1959, and during that time we have serviced clients throughout the Mid-Atlantic region, including Delaware, Maryland, Pennsylvania, Virginia, and Washington D.C. The experience and knowledge we gained from each project has contributed to our reputation for getting each job done right.
Schedule Commercial Pool Winterization
Since 1959, Elite Pools has striven to be the Mid-Atlantic's premier home pool design company, specializing in the design and construction of residential and commercial in-ground pools and spas. Whether you are building a new pool at your home or renovating your existing pool, we have the knowledge and expertise to deliver elegant, long-lasting swimming pool designs combined with resilience and durability.
Elite Pools can help make your dreams a reality. We use 3D modeling software to help you create a pool that not only fits your style and budget, but also your landscape.
Choose From A Variety Of Styles:
Vanishing Edge Pools
Free Form Pools
Interactive Play Pool Features, Such as Water Slides
Water Features and Rocks
Walk-in Pools
Lap Pools
Diving Pools
Spas
Pebble Tec® finishes
If you are ready to schedule your spring pool installation in Annapolis, MD or the surrounding area, or would like more information on in-ground pools or other pool maintenance, then you've come to the right place. Please contact Elite Pools by calling 1-800-277-0254. One of our in-house licensed pool contractors will be more than happy to answer any questions you may have. We believe in putting the customer first!