As they say, everything must come to an end. Well, we don't buy into that. With proper maintenance and timely repairs, you can delay the inevitable indefinitely. At least this is true when it comes to your pool. You just need to know what to look for.
7 Common Pool Repair Issues in Maryland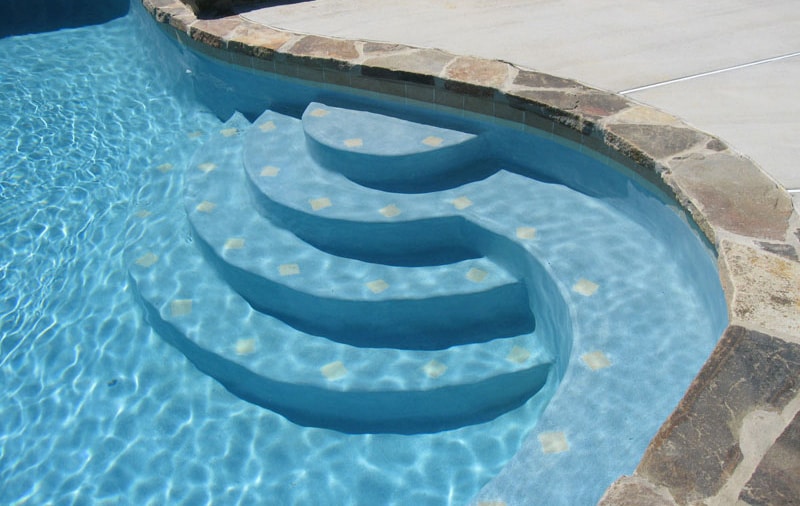 Cracks in the Pool Deck
One of the most common maintenance issues you will come across is cracks in your concrete pool deck. These cracks are not only eyesores, but also safety hazards, especially when children are present. Fortunately, dealing with small cracks is easy. But, if you aren't careful, these cracks can expand greatly during the offseason, especially with the fluctuating weather here in Maryland. It's called the freeze-thaw cycle and it happens when water penetrates cracks in your pool deck, freezes, widens, and expands those cracks. This can happen several times over the course of the winter. So, it is important to address cracks as they appear.
Cracks in the Pool Wall
Similarly, cracks can begin to form in your pool wall. While these cracks are not as susceptible to the freeze-thaw effect assuming you keep your pool covered during the offseason, they are often worsened during cold winters. Fortunately, cracks in concrete walls can be easily repaired and resurfaced for increased strength.
Tears in the Pool Liner
Vinyl pool liners are prone to tears. If this happens, and your liner has begun to rip or tear, repairs are certainly in your future. Small tears can be patched up, however larger tears may require a liner replacement. Be warned: the longer you put off repairs, the higher the likelihood that you will need to replace the entire liner.
Pool Equipment Malfunction
Just like everything else, your pool equipment – pumps, filters, motor, heaters, etc. – requires regular maintenance in order to ensure it is in proper working order and also running as efficiently as possible.
Without proper maintenance, your pool can waste away right in front of you. However, a little planning can go a long way. As the old saying goes, a stitch in time saves nine. While we don't think they had pool repair in mind, the concept still fits. Timely repairs can keep your pool looking its best and functioning properly for a long time to come.
Pool Repair Services in Maryland
Since 1959, Elite Pools have striven to be the Mid-Atlantic's premier home pool design company, specializing in the design and construction of residential and commercial in-ground pools and spas. Whether you are building a new pool at your home or renovating your existing pool, we have the knowledge and expertise to deliver elegant, long-lasting swimming pool designs combined with resilience and durability.
Elite Pools can help make your dreams a reality. We use 3D modeling software to help you create a pool that not only fits your style and budget but also your landscape.
Choose from a variety of styles:
Vanishing Edge Pools
Free Form Pools
Interactive Play Pool Features, Such as Water Slides
Water Features and Rocks
Walk-in Pools
Lap Pools
Diving Pools
Spas
Pebble Tec® finishes
If you are ready to schedule your spring pool installation in Annapolis, MD, or the surrounding area, or would like more information on in-ground pools or other pool maintenance, then you've come to the right place. Please contact Elite Pools by calling 1-800-277-0254. One of our in-house licensed pool contractors will be more than happy to answer any questions you may have. We believe in putting the customer first!