Do the right thing and plan maintenance and pool renovations sooner rather than later. While no one wants to disrupt those refreshing dips in the pool after a long summer's day, delaying pool renovations is never a good idea. In fact, it is a downright bad idea. One part face lift, one part modernization, and one part repair, a pool renovation can bring new life to your pool.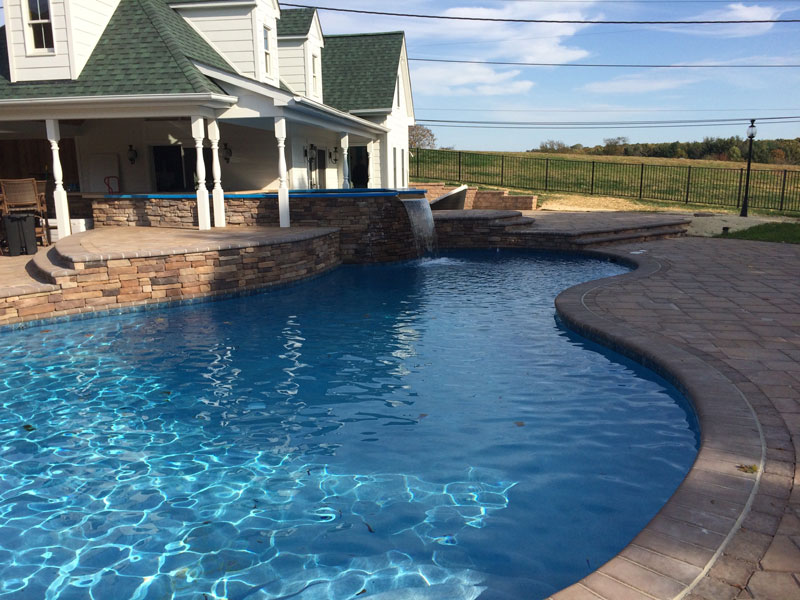 Facelift/Modernization
Let's be honest, what was in style even 5-10 years ago is out of style today. So your once stylish pool is not, well, just not so stylish anymore. Pool renovations are a great way to give your pool a facelift and help improve the curb appeal of your home. This is especially beneficial when you decide to sell your home.
Repairs
It is important to fix all of those seemingly small issues that have pooped up over the years: that small tear in your pool liner, those cracks in your pool deck, etc. By ignoring such repairs, you run the risk of these issues becoming big problems in the future. As the old saying goes, a stitch in time saves nine. By addressing maintenance issues now, you could be saving yourself a lot of money in the future.
So do the right thing and plan maintenance and pool renovations sooner rather than later.
Planning Pool Renovations
Every twenty years or so, most inground pools are in need of renovations – some minor, some more significant. The trick is to properly prepare for such renovations so you are not caught off-guard.
Do Your Research
Know what you want. Scour photos and figure out exactly how you want your "new" pool – your dream pool – to look. Just remember, whatever you choose you will eventually have to pay for. So be realistic and keep No. 2 in mind.
Budget
Save up some money, knowing that pool repairs and renovations are certainly going to come up at some point. If you have a little money set aside, those eventual cracks in your pool deck won't seem so bad. This will also prompt you to address issues sooner, rather than trying to save a few bucks now and delaying maintenance, which will only cost you more down the road. It is also important to save up for more significant renovations, such as adding water features, pool lighting, etc.
Choose a Contractor
Contact 2-3 contractors. Collect a few estimates (bids) and do a little digging. Check the Better Business Bureau (BBB), ask for references, and find everything you can about your top 2-3 choices.
Pool Renovations in Maryland, Mid-Atlantic
Since 1959, Elite Pools has striven to be the Mid-Atlantic's premier home pool design company, specializing in the design and construction of residential and commercial in-ground pools and spas. Whether you are building a new pool at your home or renovating your existing pool, we have the knowledge and expertise to deliver elegant, long-lasting swimming pool designs combined with resilience and durability.
Choose from a variety of styles:
Vanishing Edge Pools
Free Form Pools
Interactive Play Pool Features, Such as Water Slides
Water Features and Rocks
Walk-in Pools
Lap Pools
Diving Pools
Spas
Pebble Tec® finishes
If you are ready to schedule your pool installation, or would like more information on in-ground pools or other pool maintenance, then you've come to the right place. Please contact Elite Pools by calling 1-800-277-0254. One of our in-house licensed pool contractors will be more than happy to answer any questions you may have. We believe in putting the customer first!