We are finally receiving the first tastes of summer, but unfortunately it will be August before we know it! It's not fun to think about, but you are probably going to need a few pool renovations before you can close everything down at the end of the season. Let's take a look at planning your pool renovations for the end of summer.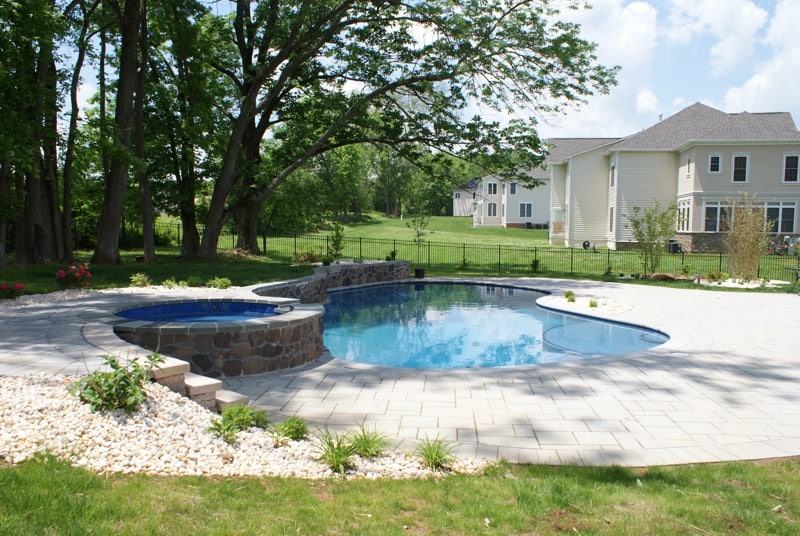 Maintenance Costs
Even the most meticulous pool owners can't prevent a pool from needing a little renovation from time to time. If your pool had performance issues during the season, those seemingly small issues can turn into bigger problems next summer. The decreased performance levels can prevent your pool from operating as efficiently as it should be. It's just a fact that new and old pools will need regular maintenance and renovations, but it will cost you less if you take a proactive approach. Fixing small issues now will save you money and time in the future.
Create a Pool Renovation Budget
Not all renovations have to deal with the pool itself, so make sure you establish a budget if you plan on creating extensions and renovations to the area around the pool. Decks, pool houses, landscaping and outdoor kitchens are all popular renovations to incorporate into your pool area, but maybe you just didn't have the budget for these renovations before the start of summer. This doesn't mean you can't enjoy new additions next year, however, so starting a budget now will help you get that pavilion you have always wanted.
Pool Safety with Renovations
Older pools can have a hard time offering stability, and there are a large amount of safety concerns connected with older pools that are not properly maintained. Leaks, equipment issues and cracks around your pool deck are just some of the concerns that you may be currently facing. You want to keep your family protected, so you know it's important to invest in pool renovations.
If you want to create an attractive and safe area for your friends and family, then you deserve to work with a company known for quality and customer service.
Pool Repair Services in Maryland
Since 1959, Elite Pools have striven to be the Mid-Atlantic's premier home pool design company, specializing in the design and construction of residential and commercial in-ground pools and spas. Whether you are building a new pool at your home or renovating your existing pool, we have the knowledge and expertise to deliver elegant, long-lasting swimming pool designs combined with resilience and durability.
Elite Pools can help make your dreams a reality. We use 3D modeling software to help you create a pool that not only fits your style and budget but also your landscape.
Choose from a variety of styles:
Vanishing Edge Pools
Free Form Pools
Interactive Play Pool Features, Such as Water Slides
Water Features and Rocks
Walk-in Pools
Lap Pools
Diving Pools
Spas
Pebble Tec® finishes
If you are ready to schedule your spring pool installation in Annapolis, MD, or the surrounding area, or would like more information on in-ground pools or other pool maintenance, then you've come to the right place. Please contact Elite Pools by calling 1-800-277-0254. One of our in-house licensed pool contractors will be more than happy to answer any questions you may have. We believe in putting the customer first!