Summer is officially over here in Maryland (well, everywhere for that matter). As of September 23rd, fall is in full swing. Before you know it, the leaves will begin to change and flutter from the trees as the crisp autumn breeze blows them… INTO YOUR POOL. The fall season is a treat for the eyes, but a nightmare for residential and commercial pool owners. There are still several warm days left in fall and many, especially those with heated pools, will look to extend their swim season as long as they can. This, of course, brings about several fall pool maintenance issues.
Fall Pool Maintenance Tasks
Proper swimming pool maintenance requires the combination of a number of physical and chemical processes. And fall means everyone's favorite task – leaf cleaning.
Leaf Cleaning: Everyone loves watching the leaves change color. It's breathtaking at times. No one, on the other hand, loves removing piles of leaves from their pool. However, if you try to extend your swim season into fall, that is exactly what will happen. Be sure to skim your pool regularly to remove leaves and other debris.
Empty Baskets: If not diligently emptied, skimmer and pump baskets can quickly become clogged with excess leaves.
Check the Filter: The added debris and lower temperatures means your filtration system will be working overtime. Don't forget to check the filter daily to ensure it doesn't get clogged as well.
Pool Chemicals: Lower temperatures in fall mean you need to use fewer chemicals. Closely monitor pool chemistry to ensure proper pH and chemical levels.
Pool Cover: Ensure your pool cover is clean and damage-free. If it has seen better days, you might consider replacing it.
Fall is also the perfect time to consider pool renovations.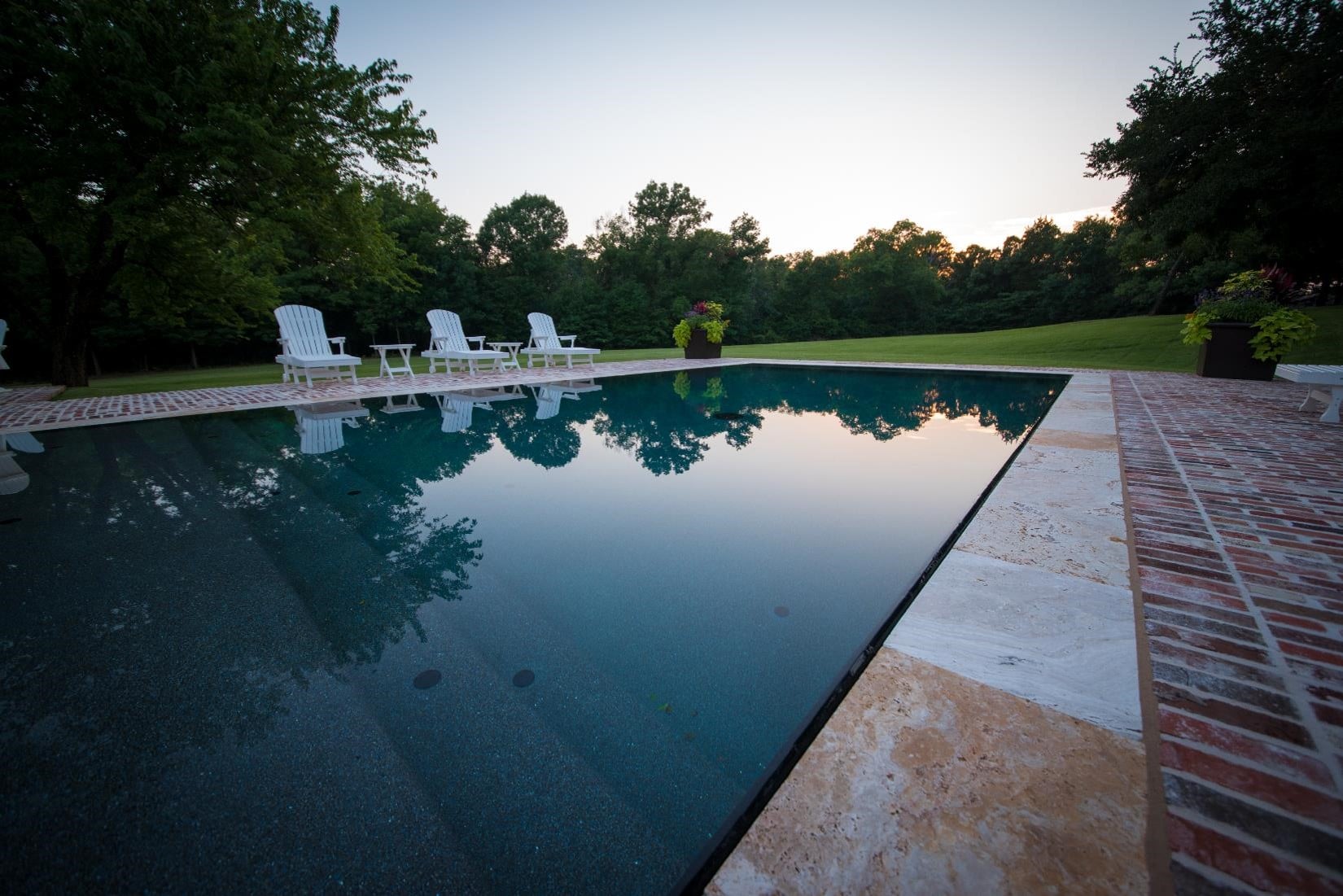 Winter is Coming
Don't forget to schedule your pool winterization services. According to The Old Farmer's Almanac, this "winter will be colder and snowier than normal" in Maryland. This means pool winterization needs to be on your radar: balancing the water chemistry, shocking, adding winter algaecide, lowering the water level, and draining any pool accessories, such as pump and filter.
Schedule Pool Winterization
Since 1959, Elite Pools has striven to be the Mid-Atlantic's premier home pool design company, specializing in the design and construction of residential and commercial in-ground pools and spas. Whether you are building a new pool at your home or renovating your existing pool, we have the knowledge and expertise to deliver elegant, long-lasting swimming pool designs combined with resilience and durability.
Elite Pools can help make your dreams a reality. We use 3D modeling software to help you create a pool that not only fits your style and budget, but also your landscape.
Choose From A Variety Of Styles:
Vanishing Edge Pools
Free Form Pools
Interactive Play Pool Features, Such as Water Slides
Water Features and Rocks
Walk-in Pools
Lap Pools
Diving Pools
Spas
Pebble Tec® finishes
If you are ready to schedule your spring pool installation in Annapolis, MD or the surrounding area, or would like more information on in-ground pools or other pool maintenance, then you've come to the right place. Please contact Elite Pools by calling 1-800-277-0254. One of our in-house licensed pool contractors will be more than happy to answer any questions you may have. We believe in putting the customer first!