Have you considered pool renovations recently? You might be looking for an upgrade, or just feel like your current design may be outdated. If you're looking for pool renovations ideas, keep reading to discover the possibilities for your Potomac, MD home.
In-ground pool remodeling
Not happy with your current in-ground pool? Luckily, there are pool renovations for that. Whether it's the surface, tile or liner you're unhappy with, you can have your in-ground pool renovated to reflect current trends or tastes. This is also a great option if you feel your pool just needs a bit of a face-lift.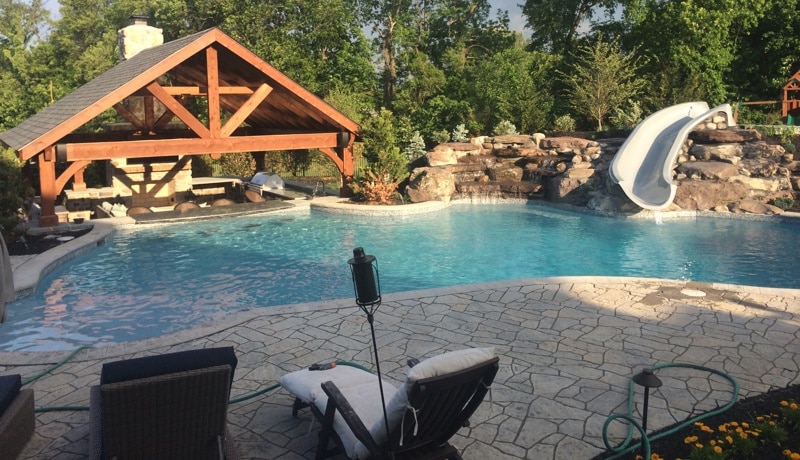 Upgrades and additions
If you're happy with your pool, but you just feel like it's missing some additions, look to pool renovations. Renovations can include the addition of lighting, jets, waterfalls, spas, mosaics, and other equipment upgrades to enjoy a premium experience from your luxury pool.
Outside renovations
Pool renovations also include the many things that accompany an in-ground pool or spa. Features such as fire pits and outdoor barbeques are renovations that greatly enhance the homeowner's enjoyment of their pool and spa area. Creating an outdoor oasis with a combination of fire pits, spas, and pools helps you relax at home and appreciate your property.
Pool renovations can include all, or only some, of the above. While many only think of the pool itself when considering renovations, there are many features and upgrades for inside the pool and out to get the most out of your personal outdoor retreat.
Exquisite Pool Renovations for Your Potomac Home
Since 1959, Elite Pools has striven to be the Mid-Atlantic's premier home pool design company, specializing in the design and construction of residential and commercial in-ground pools and spas. Whether you are building a new pool at your home or renovating your existing pool, we have the knowledge and expertise to deliver elegant, long-lasting swimming pool designs combined with resilience and durability.
Elite Pools can help make your dreams a reality. We use 3D modeling software to help you create a pool that not only fits your style and budget, but also your landscape.
Choose from a variety of styles:
Vanishing Edge Pools
Free Form Pools
Interactive Play Pool Features, Such as Water Slides
Water Features and Rocks
Walk-in Pools
Lap Pools
Diving Pools
Spas
Pebble Tec® finishes
If you are ready to schedule your spring pool installation in Annapolis, MD or the surrounding area, or would like more information on in-ground pools or other pool maintenance, then you've come to the right place. Please contact Elite Pools by calling 1-800-277-0254. One of our in-house licensed pool contractors will be more than happy to answer any questions you may have. We believe in putting the customer first!