Whether you operate a community pool in Maryland or have a pool on your commercial property (hotel, motel, athletic center, resort, etc.), proper maintenance is a constant need, and one that you struggle with. You just do not have the time – 5-6 hours per month – to give your pool the attention it deserves. So you have two options. 1) Let your pool fall into disrepair, which will be bad for business. 2) Outsource your pool maintenance needs to a company like Elite Pools.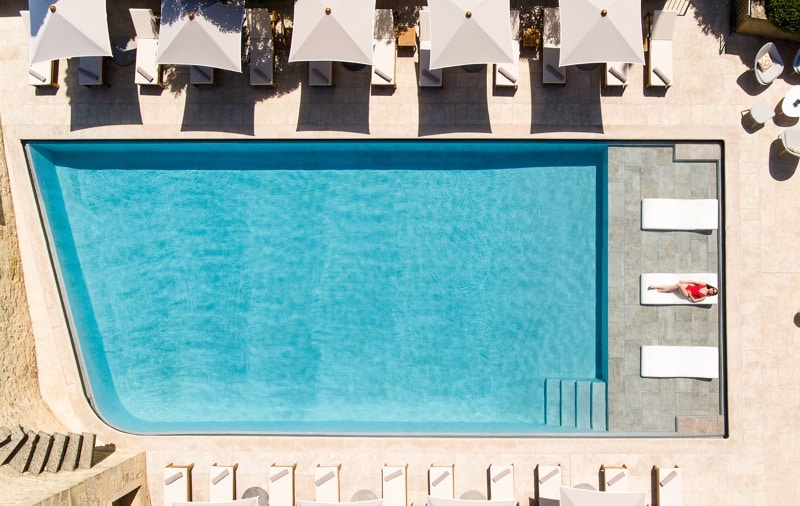 The Ins and Outs of Pool Maintenance
Proper swimming pool maintenance requires the combination of a number of physical and chemical processes, including:
Balancing the water chemistry
Vacuuming the pool
Servicing the filter
Add chemicals as needed
Brushing the tile and walls
Remove foreign debris
Emptying all baskets
Timely repairs
Document maintenance
Outsourcing these tasks to a company like Elite Pools, helps not only keep your pool running all season long, but also helps reduce energy bills, extend the life of your pool, ensure the safety of your guests, and ultimately save you money. Additional benefits include:
In-House Personnel: One way or another, pool maintenance needs to be performed regularly. So you can either hire an in-house to perform these tasks, or outsource maintenance to Elite Pools. The latter will ultimately save you money in the long run.
Knowledge: Outsourcing maintenance tasks to a company with over 50 years' experience ensures these tasks are done properly. All too often, pool owners rely on their lifeguards to carryout pool maintenance, but these individuals are not well-trained and relying on them to perform maintenance means they aren't focusing their attention on your guests.
And More!
Now what business owner can resist all of those benefits?
Pool Repair Services in Maryland
Since 1959, Elite Pools have striven to be the Mid-Atlantic's premier home pool design company, specializing in the design and construction of residential and commercial in-ground pools and spas. Whether you are building a new pool at your home or renovating your existing pool, we have the knowledge and expertise to deliver elegant, long-lasting swimming pool designs combined with resilience and durability.
Elite Pools can help make your dreams a reality. We use 3D modeling software to help you create a pool that not only fits your style and budget but also your landscape.
Choose from a variety of styles:
Vanishing Edge Pools
Free Form Pools
Interactive Play Pool Features, Such as Water Slides
Water Features and Rocks
Walk-in Pools
Lap Pools
Diving Pools
Spas
Pebble Tec® finishes
If you are ready to schedule your spring pool installation in Annapolis, MD, or the surrounding area, or would like more information on in-ground pools or other pool maintenance, then you've come to the right place. Please contact Elite Pools by calling 1-800-277-0254. One of our in-house licensed pool contractors will be more than happy to answer any questions you may have. We believe in putting the customer first!