Spring has finally sprung, which means Memorial Day – the time when most homeowners, business owners, and apartment complexes open their pools for the season – is right around the corner. Now is the perfect time to ensure your swimming pool is ready for another fun-filled summer in the sun. Unfortunately, your pool has seen better days. As they say, all things must come to an end. Well, this is not entirely true. You can give your pool the pick-me-up it needs with a few simple renovations.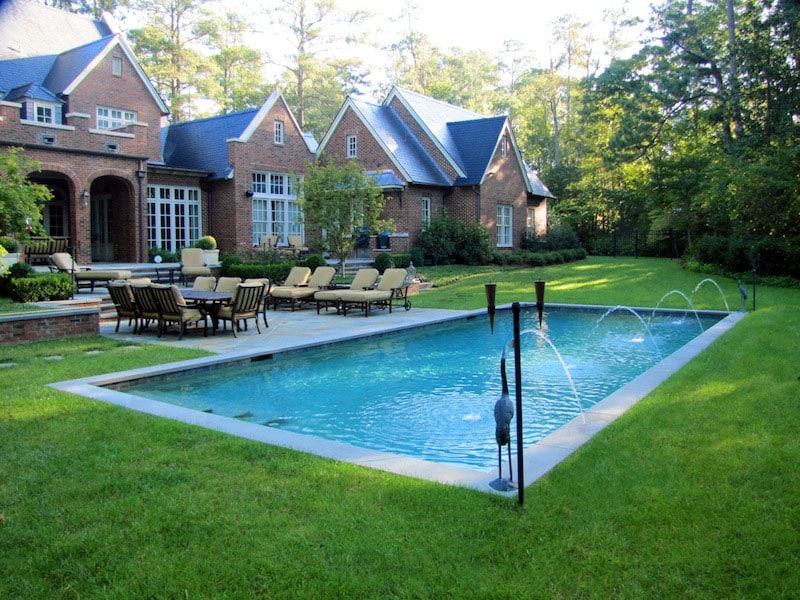 How to Tell if I Need Pool Renovations
If you own a pool, or if you recently purchased a home with a pool, renovations are inevitable. Even with regular maintenance, your pool will eventually need more significant upgrades. But how do you know when the time comes to address pool renovations?
Increased Maintenance Costs
Don't let the sticker shock of pool renovations keep you from giving your pool the TLC it deserves. In many instances, renovations will save you money in the long run. For starters, your pool might not be operating as efficiently as possible, increasing monthly maintenance costs.
Pool Safety is Important
Safety becomes a major concern with older pools. If your pool was built to less stringent standards, or if it has deteriorated significantly, forgoing renovations could be risky. Pool safety concerns can manifest in several different ways: cracks to the pool deck, equipment issues, pool leaks, and more. Each issue not only puts your friends and family at risk of injury, but puts you at risk for a costly lawsuit.
Time is Not on Your Side
The longer you put off renovations, the more it will cost you to repair or rebuild. As the old saying goes, a stitch in time saves nine. The same principals apply to pools. A little maintenance now could save you a lot of money in the future.
Is it Time to Consider Pool Renovations?
If you want to decrease maintenance costs, improve safety, or if you are just tired of the way your current pool looks, or would like it updated, Elite Pools can help. One of our licensed pool contractors will thoroughly inspect your pool and provide recommendations for future maintenance and repairs. This will allow you to better plan and budget for pool renovations.
Pool Renovations from Elite Pools
Since 1959, Elite Pools have striven to be the Mid-Atlantic's premier home pool design company, specializing in the design and construction of residential and commercial in-ground pools and spas. Whether you are building a new pool at your home or renovating your existing pool, we have the knowledge and expertise to deliver elegant, long-lasting swimming pool designs combined with resilience and durability.
Elite Pools can help make your dreams a reality. We use 3D modeling software to help you create a pool that not only fits your style and budget but also your landscape.
Choose from a variety of styles:
Vanishing Edge Pools
Free Form Pools
Interactive Play Pool Features, Such as Water Slides
Water Features and Rocks
Walk-in Pools
Lap Pools
Diving Pools
Spas
Pebble Tec® finishes
If you are ready to schedule your spring pool installation in Annapolis, MD, or the surrounding area, or would like more information on in-ground pools or other pool maintenance, then you've come to the right place. Please contact Elite Pools by calling 1-800-277-0254. One of our in-house licensed pool contractors will be more than happy to answer any questions you may have. We believe in putting the customer first!