Having an in ground pool of your own can benefit your home, happiness, and health in numerous ways. Though many pool shoppers may already be aware of the
numerous pool benefits
which come with having easy access to a pool of your own, it is important to recognize them fully in order to understand the investment you're making.
An In Ground Pool Leads To Family Time
In our fast paced and high impact world it can be hard to find the time and energy to spend time together as a family. Finding activities that are just as appealing to adults as to kids can also be hard to do. Engaging everyone fully in the face of technology and busy schedules can be hard, but becomes effortless when you have an in ground pool to enjoy together.
An In Ground Pool Increases The Value of Your Home
The National Association Realtors came out with an article discussing the fact that an in ground pool can increase the value of a home on average 5%. This is one of the many pool benefits you can enjoy.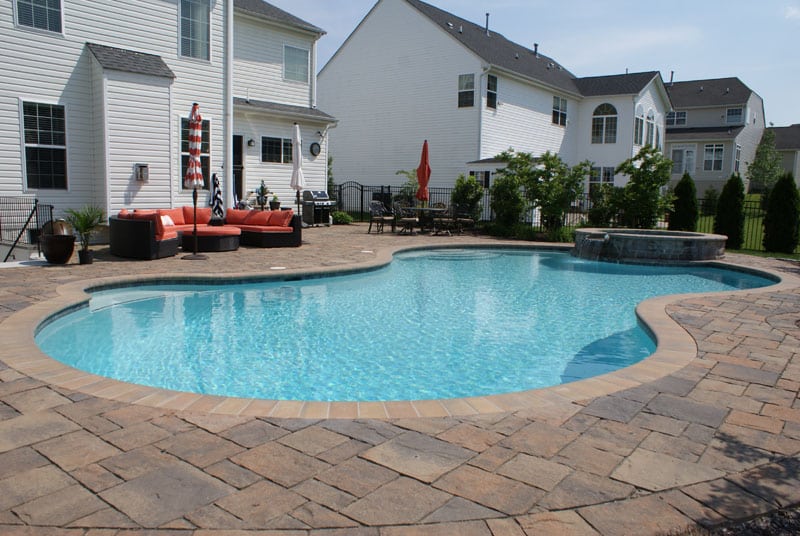 An In Ground Pool Makes Fitness Easy
One of the most important pool benefits is the easy access it will provide you and your family to fun fitness. While many adults choose pool for this reason, it ends up benefitting their children far more. Rather than being inside playing video games or watching Netflix, kids can spend the summer playing exciting and fun games that all involve healthy exercise in your own in ground pool.
Get In Touch With Elite Pools Today
Since 1959, Elite Pools has striven to be the Mid-Atlantic's premier home pool design company, specializing in the design and construction of residential and commercial in-ground pools and spas. Whether you are building a new pool at your home or renovating your existing pool, we have the knowledge and expertise to deliver elegant, long-lasting swimming pool designs combined with resilience and durability.
Choose from a variety of styles:
Vanishing Edge Pools
Free Form Pools
Interactive Play Pool Features, Such as Water Slides
Water Features and Rocks
Walk-in Pools
Lap Pools
Diving Pools
Spas
Pebble Tec® finishes
If you are ready to schedule your spring pool installation in Annapolis, MD or the surrounding area, or would like more information on in-ground pools or other pool maintenance, then you've come to the right place. Please contact Elite Pools by calling 1-800-277-0254. One of our in-house licensed pool contractors will be more than happy to answer any questions you may have. We believe in putting the customer first!