Unfortunately, Maryland is not home to year-long warm weather, so our swim season is relatively short, sandwiched between Memorial Day and Labor Day, give or take a couple weeks on either side. With summer quickly coming to an end and Labor Day fast approaching, it will soon be time to winterize your pool and close it up until next year. But before you do, consider using this time as an opportunity to update your pool.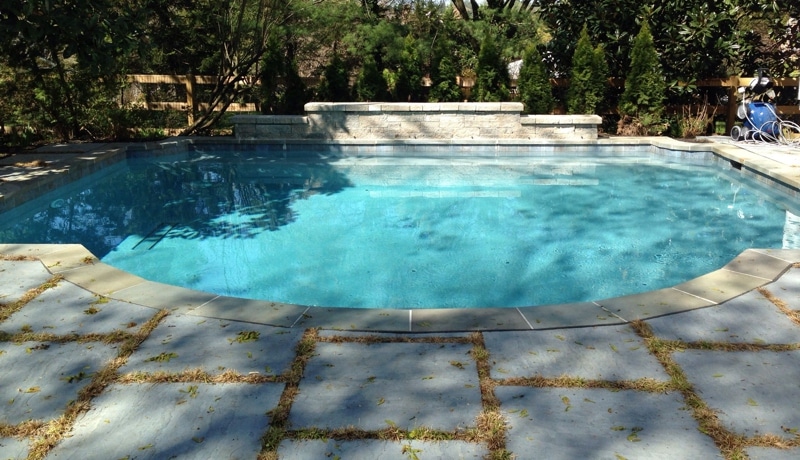 Fall is the Perfect Time for Pool Renovations
If your pool is in need of a few repairs and a little TLC, consider making these improvements in the fall when you are done using your pool for the season. Come spring, all you are going to want to do is open your pool and hop in, which is why spring renovations can sometimes be a real buzz-kill for homeowners. So, if you are tired of the way your current pool looks, or would like it updated along with your landscaping and hardscaping, why wait until you are almost ready to open your pool for another few months of fun in the sun? Instead, address renovations now, when the weather is beginning to cool down and swimming outdoors is the furthest thing from your mind.
Maryland Pool Renovations
Since 1959, Elite Pools have striven to be the Mid-Atlantic's premier home pool design company, specializing in the design and construction of residential and commercial in-ground pools and spas. Whether you are building a new pool at your home or renovating your existing pool, we have the knowledge and expertise to deliver elegant, long-lasting swimming pool designs combined with resilience and durability.
Elite Pools can help make your dreams a reality. We use 3D modeling software to help you create a pool that not only fits your style and budget but also your landscape.
Choose from a variety of styles:
Vanishing Edge Pools
Free Form Pools
Interactive Play Pool Features, Such as Water Slides
Water Features and Rocks
Walk-in Pools
Lap Pools
Diving Pools
Spas
Pebble Tec® finishes
If you are ready to schedule your spring pool installation in Annapolis, MD, or the surrounding area, or would like more information on in-ground pools or other pool maintenance, then you've come to the right place. Please contact Elite Pools by calling 1-800-277-0254. One of our in-house licensed pool contractors will be more than happy to answer any questions you may have. We believe in putting the customer first!