Winter is coming. The days are growing shorter, the temperature has noticeably shifted, and the leaves are beginning to change color and fall from the trees. Summer is almost over, which means fall will be here before you know it. Soon it will be time to winterize your pool. However, without a proper pool cover, all of your hard work and your hard-earned dollars will be wasted.
Why Do I Need to Replace My Pool Cover?
According to The Old Farmer's Almanac, "Winter will be colder and slightly wetter than normal, with above-normal snowfall." The coldest periods here in Maryland will be late December and early and mid-January, while the snowiest periods will be in mid- and late December, mid-January, and early to mid-February.
Protect Your Pool from the Elements
Without proper protection, your pool will be left vulnerable to anything and everything Mother Nature can throw at it. Regardless of the size or shape of your pool or spa – from lap pools to kidney-shaped in-ground pools – covers used during the winter months, in inclement weather, or whenever the pool is not in use can greatly reduce pool maintenance and extend the life of your pool.
Protect Yourself
Whether you are a homeowner or business owner, pool covers protect you from liability issues when your pool is not in use. Pool covers are designed to keep unwanted debris out, such as sticks and leaves, while also preventing small children, pets, and wildlife from accidentally falling in and drowning.
Protect Your Investment
Simply put, a high-quality pool cover can help protect your investment and keep your pool looking great for years to come. Whether you have an above- ground pool, spa, or in-ground pool, covers make all the difference in protecting your investment.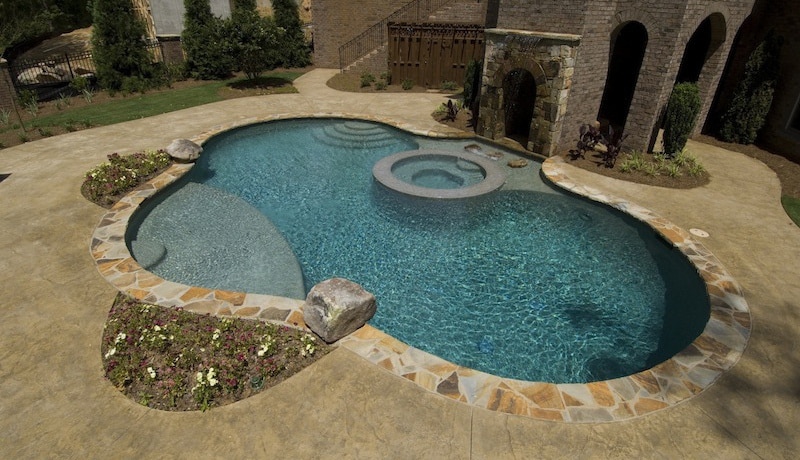 Pool Cover Replacement in Maryland
Since 1959, Elite Pools has striven to be the Mid-Atlantic's premier home pool design company, specializing in the design and construction of residential and commercial in-ground pools and spas. Whether you are building a new pool at your home or renovating your existing pool, we have the knowledge and expertise to deliver elegant, long-lasting swimming pool designs combined with resilience and durability.
Elite Pools can help make your dreams a reality. We use 3D modeling software to help you create a pool that not only fits your style and budget, but also your landscape.
Choose From A Variety Of Styles:
Vanishing Edge Pools
Free Form Pools
Interactive Play Pool Features, Such as Water Slides
Water Features and Rocks
Walk-in Pools
Lap Pools
Diving Pools
Spas
Pebble Tec® finishes
If you are ready to schedule your spring pool installation in Annapolis, MD or the surrounding area, or would like more information on in-ground pools or other pool maintenance, then you've come to the right place. Please contact Elite Pools by calling 1-800-277-0254. One of our in-house licensed pool contractors will be more than happy to answer any questions you may have. We believe in putting the customer first!